Our Mental Health Film Collection
Learning Through Story for Positive Mental Health and Community Well-Being

Scilla Andreen, CEO & Filmmaker
Our year long, award-winning documentary programs educate on complex and timely topics and always include empowering strategies and practical tips on supporting positive mental health, personal agency, and community well-being.
By interweaving compelling personal stories with expert perspectives and brain science from mental health professionals, diversity and inclusion experts, and educators.
Learn more about each film program below.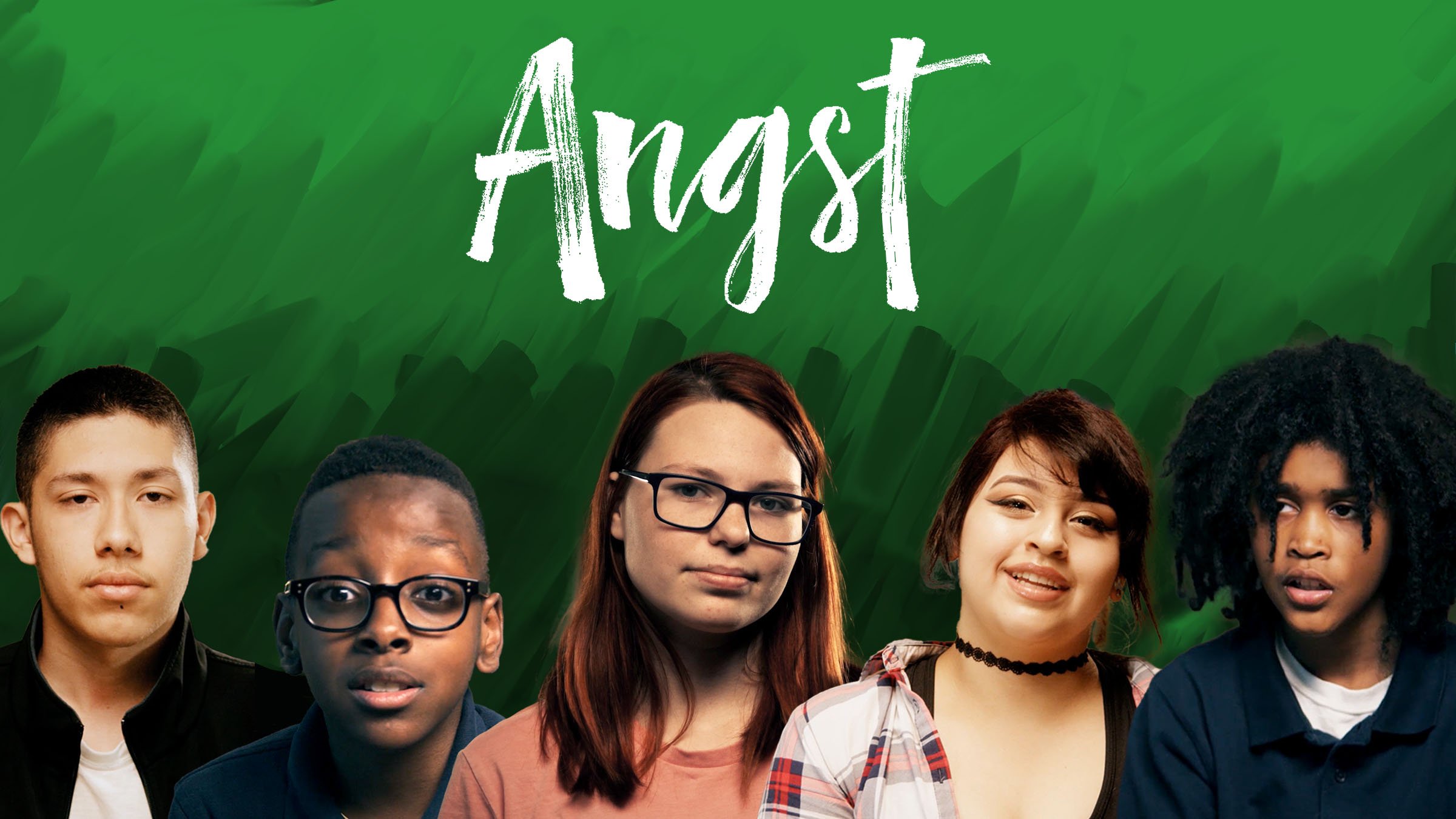 Angst raises awareness and opens up the conversation about anxiety, helping people understand and manage their symptoms and learn when and how to ask for help.
This hopeful and inspiring film has helped over 2 million people worldwide — working to de-stigmatize and normalize talking about mental health. The core goals are to help people recognize the symptoms, give them coping tools, and encourage them to reach out for support when they need it.
"I think this is the single most important mental health film I have seen in my lifetime."
Michael Carr-Gregg
Prominent psychologist, author, broadcaster and specialist in corporate mental health
"Angst is the most important, eye-opening documentary you will see this year… Whether you are a teenager, parent, educator or a mental health professional, you simply need to see this movie, and soon. And every school and corporation needs to screen this film. It's that important."
Dr. John Duffy
Clinical psychologist, author
"One of the things I love about the film is that it brings large communities of people together to have conversations…without conversations change doesn't happen."
Jerry Bubrick
Director, Anxiety & Mood Disorders Clinic, Child Mind Institute
"Angst is inspirational; the courageous effort made by teens in the film to face their fears and become competent in coping is heart-warming and breath-taking."
Dr. Laura Kastner
Child Psychologist, Author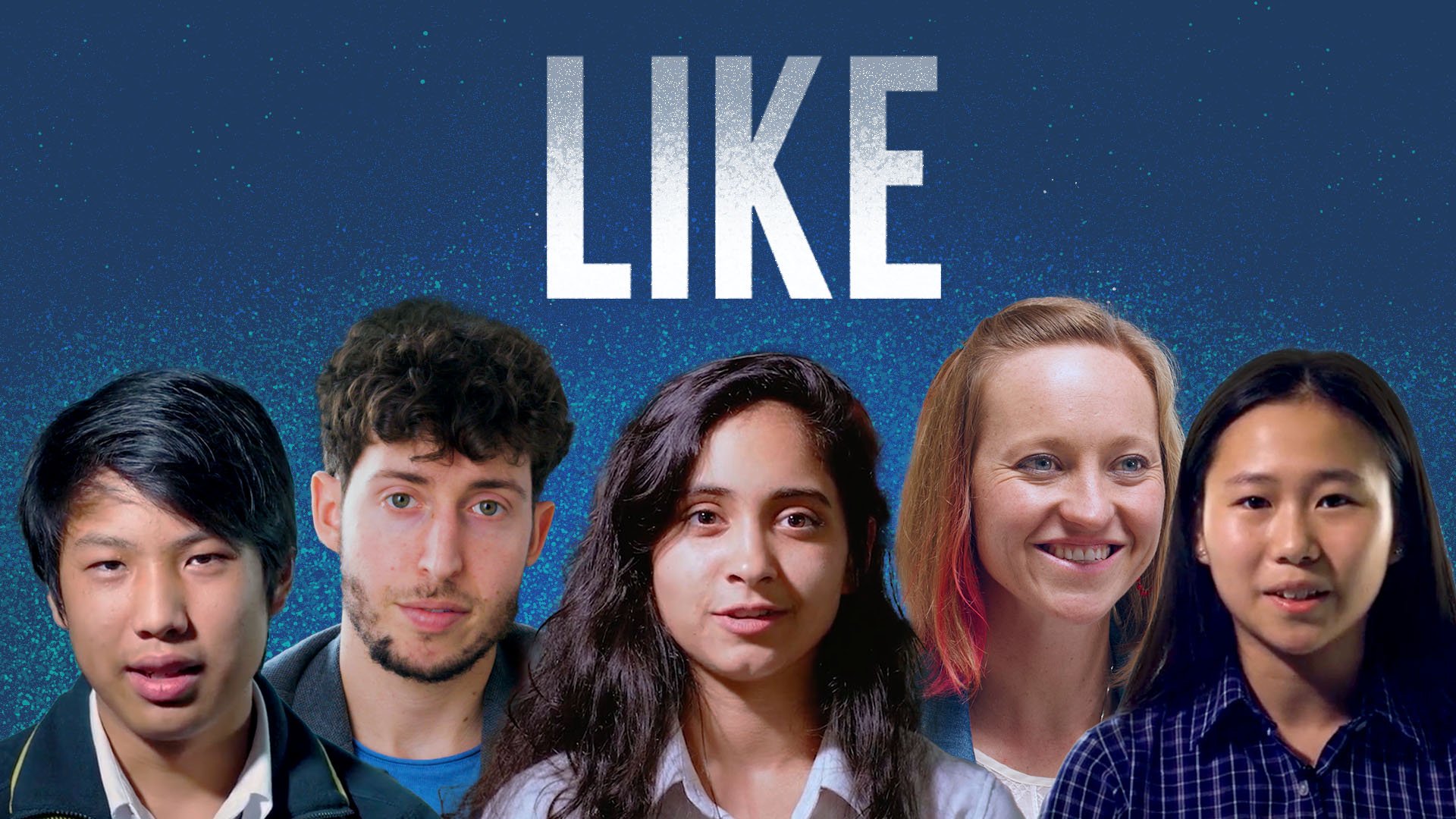 LIKE explores the addictiveness of social media and the role and impact of technology in our lives.
The film provides easy-to-implement ways to transform our behavior so we can create a healthy balance with our devices — and think about how best to engage thoughtfully and authentically when online.
"I am shocked at how moved, upset, and compelled to act I feel as a result of having seen this documentary. That LIKE will inspire you is an understatement. Quite simply, it's the most important film I've ever seen."
Dr. Joe Dilley
Psychologist & Author
"LIKE is truly an incredible film depicting the unsettling reality of technology addiction... The filmmakers do a wonderful job bringing in different viewpoints, stories, and scientific data... I absolutely recommend LIKE... 10/10!"
Jenna Fondren
Safe School Institute Manager, Crime Stoppers of Houston
"...an important inquiry into the double-edged sword that social media has become for young people today..."
Vicki Harrison
Program Director, Center for Youth Mental Health, Stanford Department of Psychiatry & Behavioral Sciences
"Thank you all for reminding us how important for us to have a human connection with one another. We are too involved with devices and not with each other."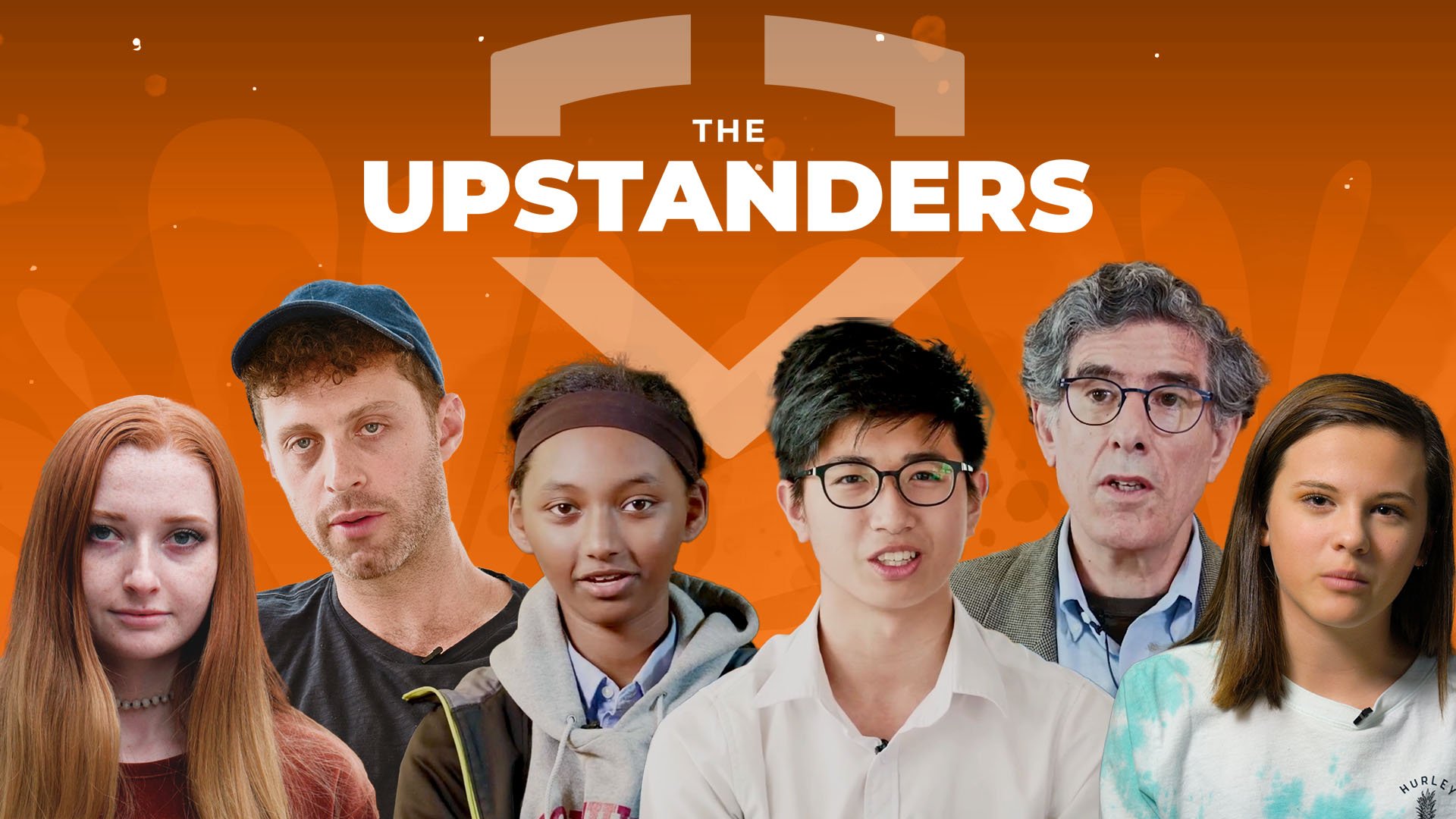 The Upstanders Film Program
The Upstanders teaches about the power of connection and resilience to end bullying behavior, both online and in person.
This film shows the importance of empathy, self-care, and reflection to transform attitudes and actions. It teaches how to become an 'upstander' — someone who stands up for others in a kind and compassionate way.
"As a parent, it really made me reflect on my own behavior. In my job, I worry that maybe what I feel is assertiveness and confidence might be more akin to bullying. This was a wakeup call to look in the mirror."
"What struck me is that we need a cultural shift... I feel like we need to start emulating what we saw in the film – celebrating kindness, rather than consequences for mean behavior."
"I've seen a lot of movies about bullying. But the focus on brain science and how bullying has evolved was very interesting and made me think differently."
"This movie helped show me that I'm not alone. It made me feel more comfortable to speak up."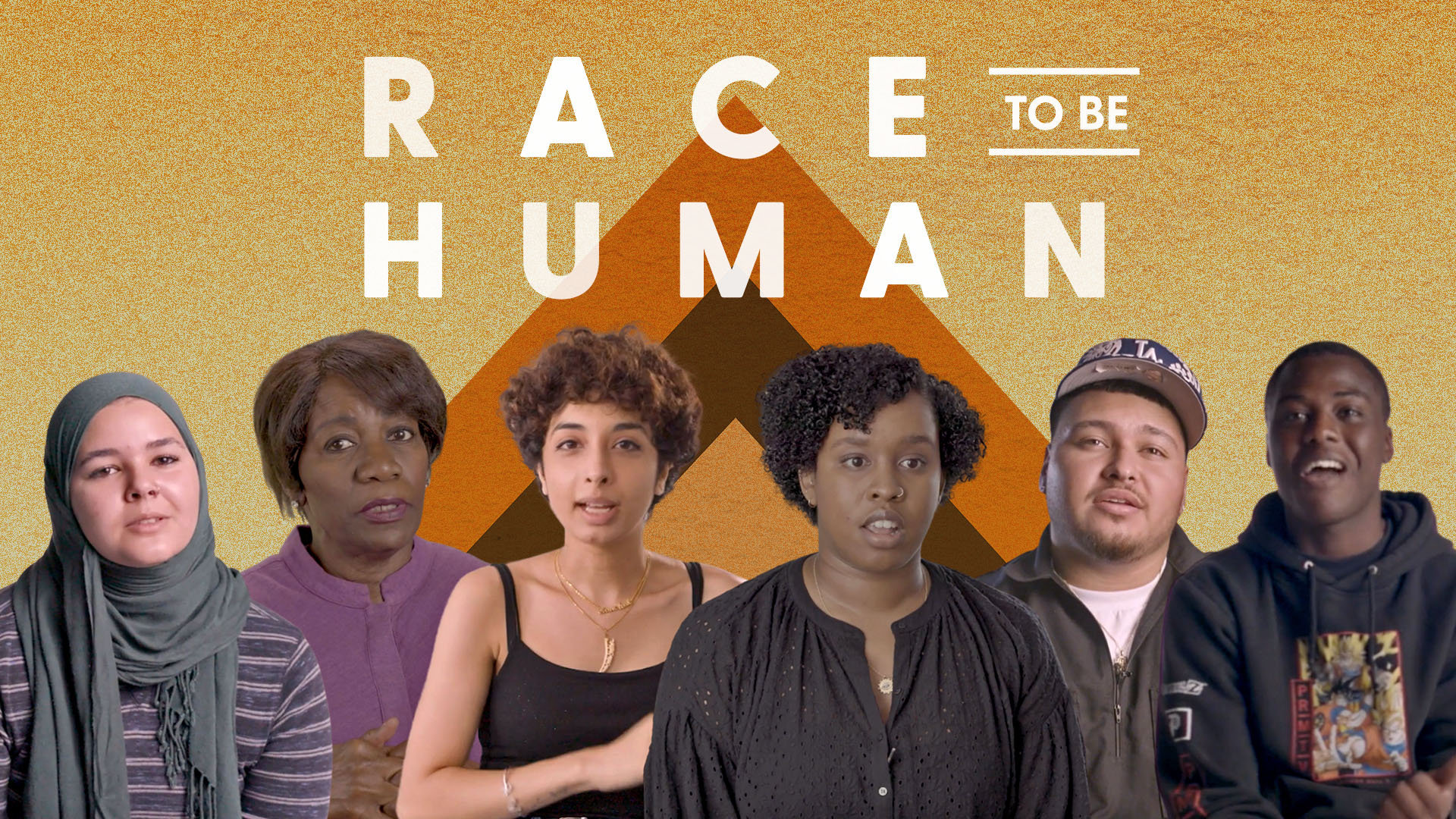 The RACE to Be Human Film Program
RACE to Be Human explores the impact of race and racism on our mental health.
The film addresses the confusion and apprehension so many of us feel when discussing race and racism. It includes meaningful strategies and tools for how we can personally and collectively create communities defined by curiosity, empathy, and resilience.
"Powerful film. From start to finish, this film had me thinking about myself, my students, my S.O, and my children. It had me thinking about the past, the present, and the future of society."
Counselor
American School Counselor Association
"Treating everyone equally starts at home. Parents MUST teach their children. The onus of planting the seed of understanding falls on parents. This film can help parents with those important conversations."
"This is a powerful film. It's impossible to watch and not feel like you're having a mirror held up in front of you... This is an important tool for self-reflection when it comes to experience about race."
"Wow. What an incredible film...... Our Staff NEEDS to see this film. We need to actually use this film as a training piece along with our other DEIJ committee work."
JM
Psychologist, Abu Dhabi
Ready to Get Started?
Bring Our Film Collection to Your Workplace