Race, Racism, and Mental Health
A Candid Conversation Hosted by iMPACTFUL
In January 2023, our community joined us for an open and thoughtful conversation about race, racism, & mental health in our schools, workplaces, & at home.
Watch the full conversation, review key takeaways and questions, and learn how to bring the conversation to your own community with our programming below.
Missed Our Live Event, Want to Watch Again, or Share It With Your Community? Watch the Full Conversation Here:
RACE to Be Human
This program in our Creative Coping Toolkit explores the impact of race and racism on our mental health, addresses the confusion and apprehension many of us feel when having these conversations, and provides meaningful strategies for how we can create communities defined by curiosity, empathy, and resilience.
Ready to Learn More?
Schedule a meeting with our team to learn more about our programming, schedule an interactive CCT demo, and talk about how we can support your community's unique needs and goals for this school year and beyond.
The Creative Coping Toolkit
The Creative Coping Toolkit by iMPACTFUL is a year-long, evidence-based educational platform with four film-based programs that support mental wellness, promote safety, and develop like skills for all members of the school community (educators, students, and families) — all embedded within an interactive dashboard.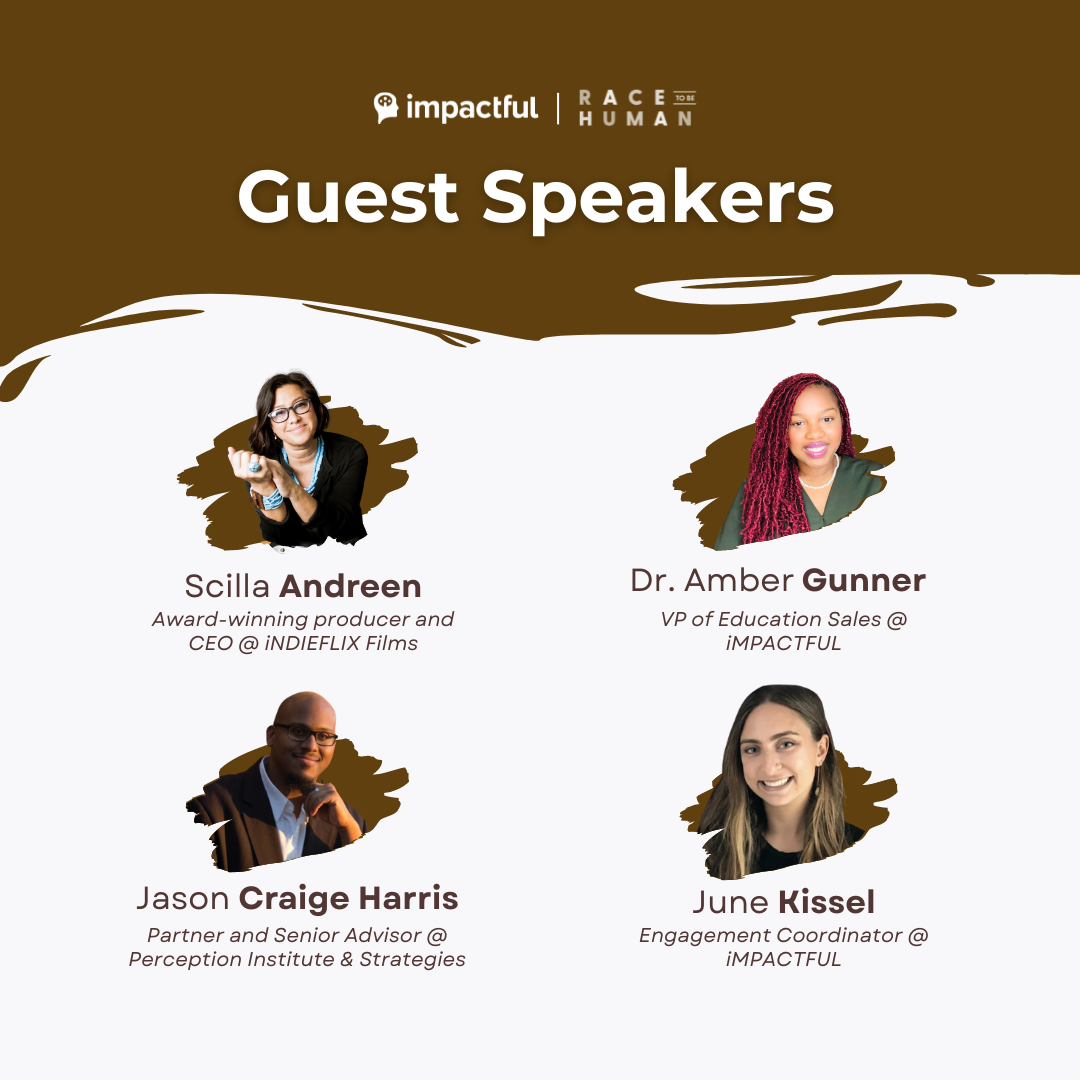 Community Questions
These were questions asked by our community that we did not have time to answer during the live conversation. Our experts address them now!
Coming Soon!
Our experts need a day to answer your questions — we will have this page updated for you soon so check back!
In the meantime, we have provided below two "learning bursts" — short videos in which our leading expert Jason Craige Harris answers frequently-asked questions about these topics!
Let's Continue This Conversation!
As a special thank you, we have shared two "learning bursts" below as one way to continue this conversation!
Learning bursts are short videos in which leading experts answer frequently-asked questions that stem from our core programming — this feature is a new addition to our Creative Coping Toolkit!
Learn more about these topics from leading expert Jason Craige Harris by watching now!